Hello from the Manufacturing Wing of Letter Industries. I present to you a stash buster gone wrong. It all started with a pattern I acquired a few years ago, and fabric purchased for an abandoned project (Comic book  theme night with TMCC) several years ago, and some remnant lace and a random bottle of rocaille beads that I can't identify the source on. It was supposed to be a wearable muslin for shows when I need a fast cover to transition from performing to hosting.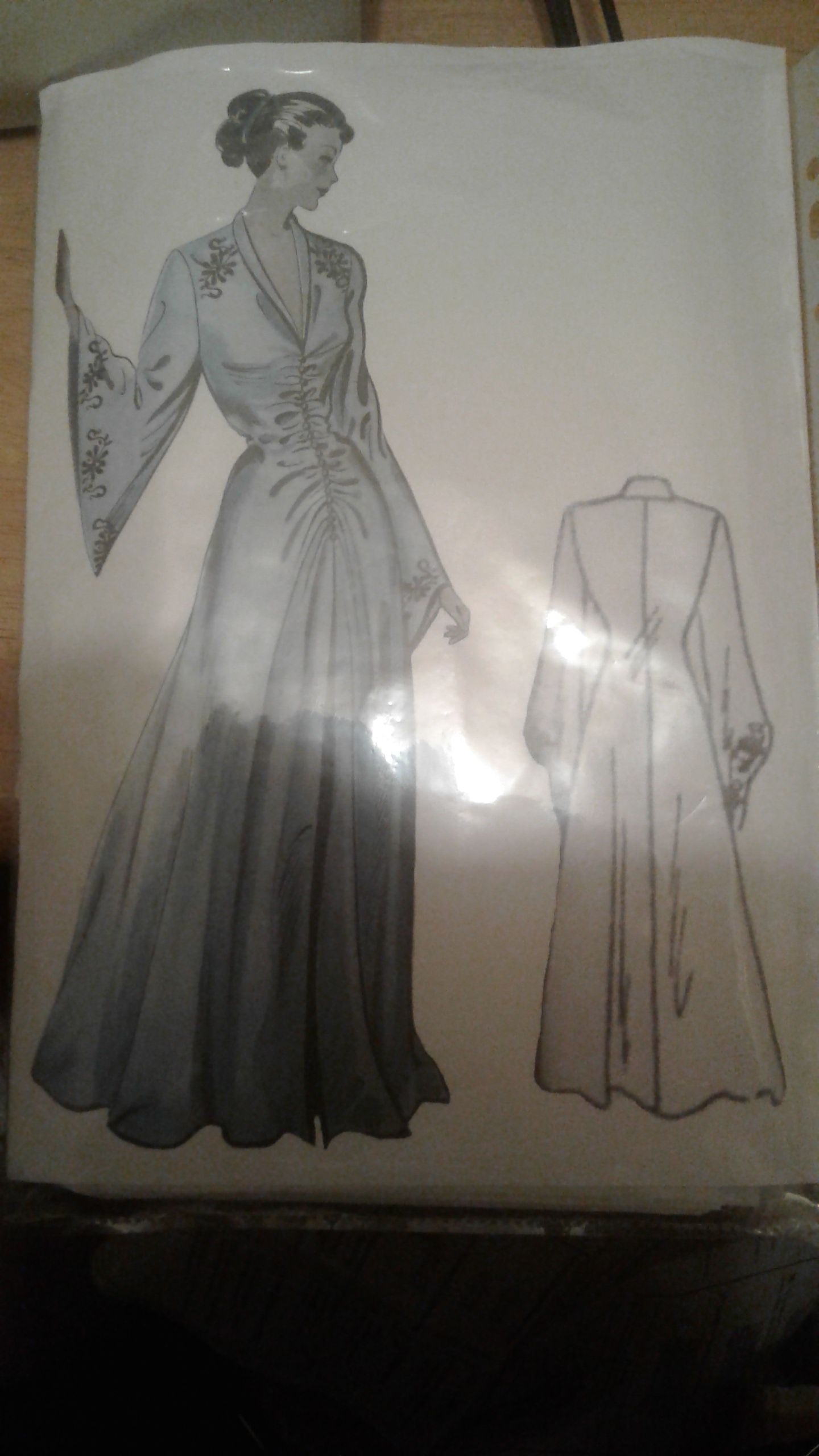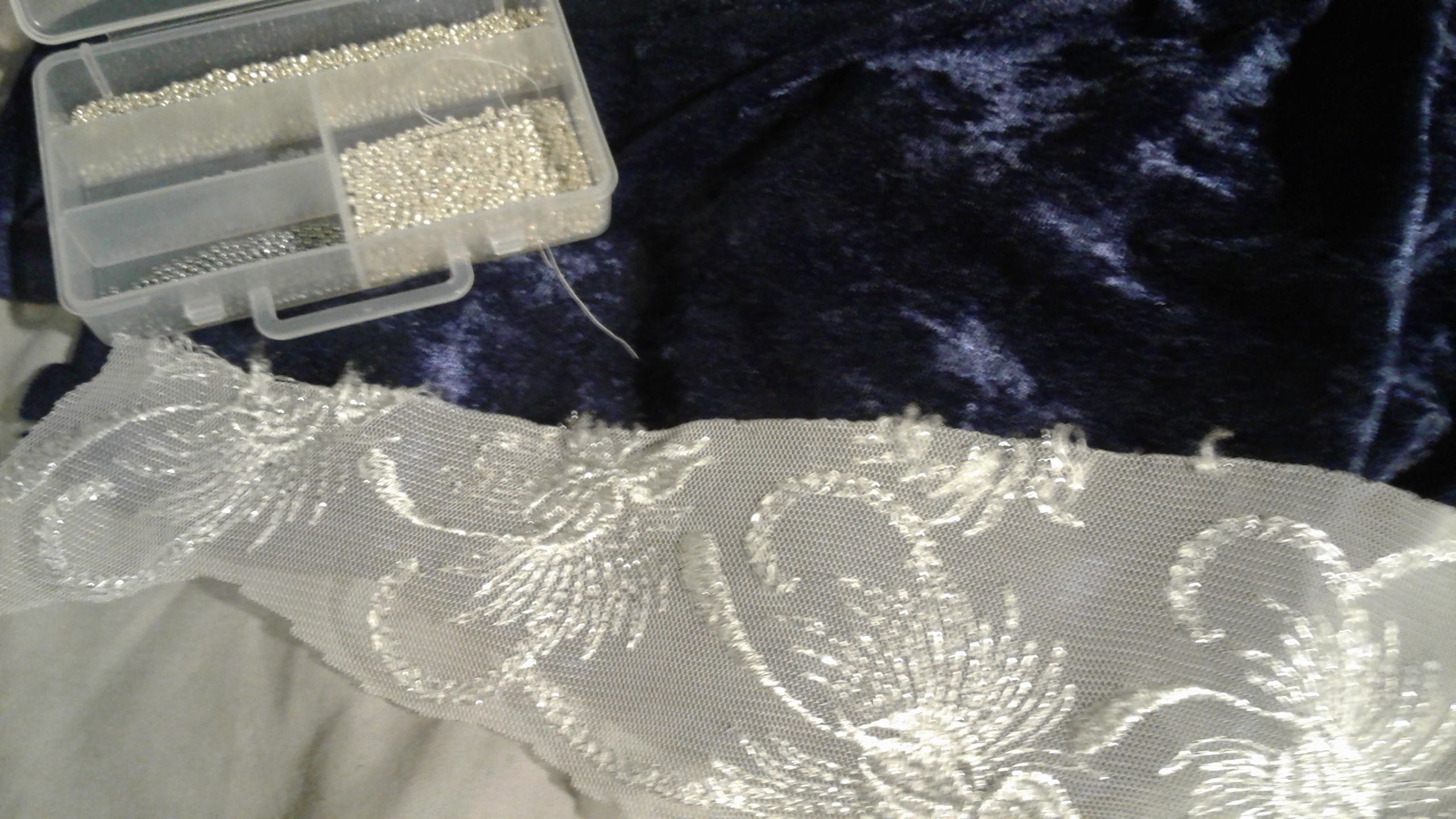 It is now several hours into beading, I have ordered buttons, more beads, and have planned a layer or two to go underneath.
Here is a first pass at beading the lace fabric onto the sleeve.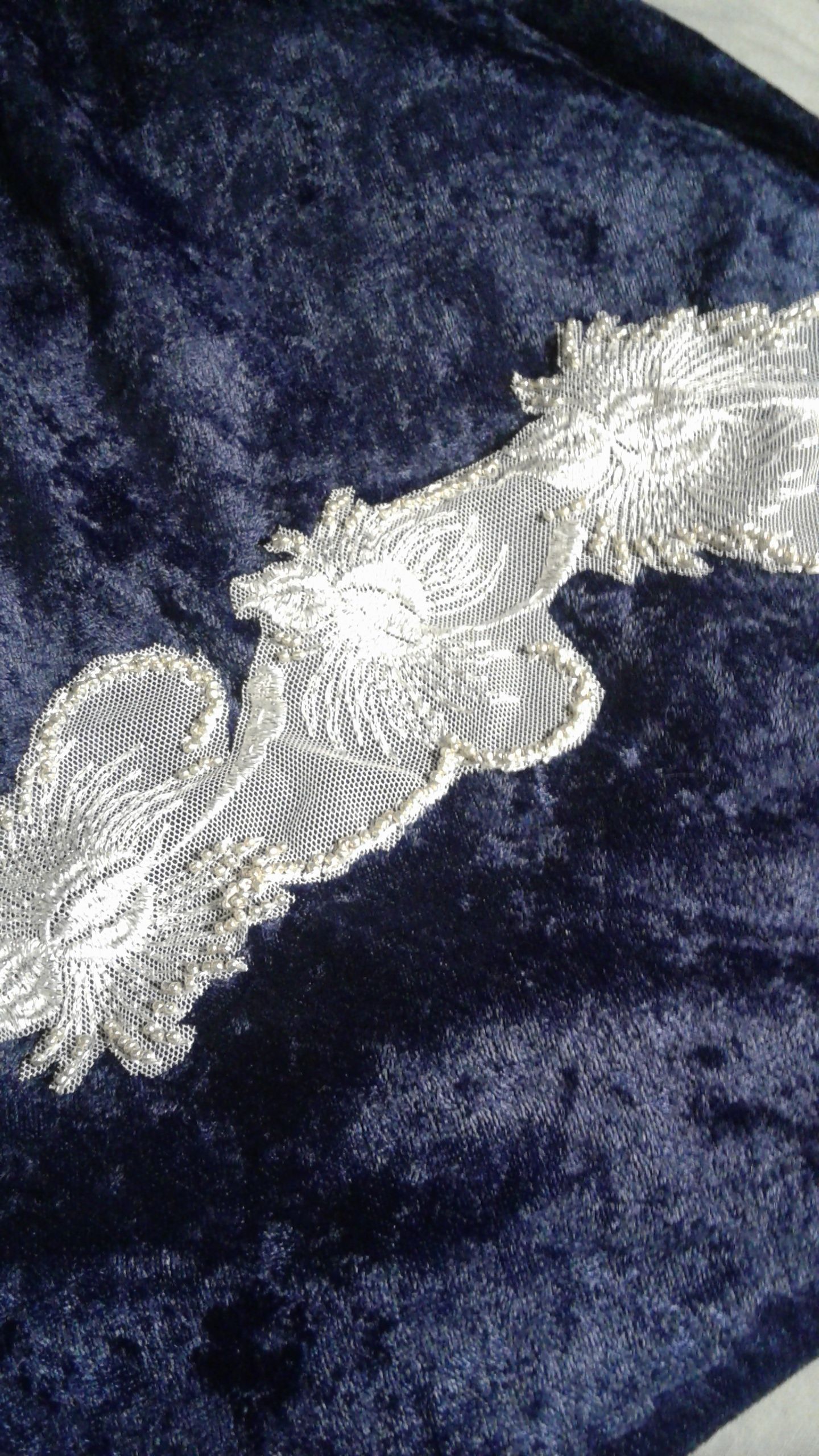 I will report back later with more beading progress and the underlayer plans.