We are very excited to be offering some pop-up Burlesque classes.
Each class is independent, focusing on a single element, and is good for beginners as well as more experienced performers.
For this round, your instructor is Scarlett Letter, and the classes are being produced in conjunction with The Enchanted Cat Cafe.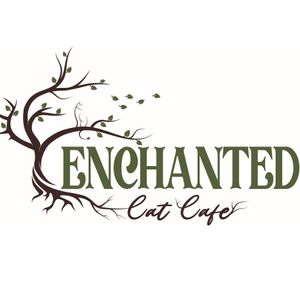 8555 Double R Blvd Suite 104, Reno, NV 89511
Spring Classes - Last Thursdays - 7 PM - at Enchanted Cat Cafe - Approximately one hour in length.
Classes are approximately an hour, and are structured as a brief presentation on the topic and then a personalized discussion and experimentation period for all participants to explore the topics presented. Please email letter.scarlett@gmail.com with questions or accessibility requirements.
7/27/2023 - Floating to Pieces  7pm (Rescheduled Due To Weather)
An adventure in both Classic & Modern uses of the panel skirt in Burlesque performances.
Some samples and loaner sets will be available to share. If you have panel skirts, a large cape, or a full circle skirt, please bring it to practice with.
https://enchantedcatcafe.as.me/Panel 
5/25/2023 - Go on Parade (Parade & Peel)  7pm
The basis of so many classic acts, and a wonderful jumping off point for neo burlesque as well.
Entrances, body presentation, walks,  and utilizing all of the stage are just the start of this discussion.
https://enchantedcatcafe.as.me/Parade
8/24/2023 - Don't just Stand There (Floorwork)  7pm
The floor is good for more than standing on, and floorwork is so much more than splits and somersaults. We will gently explore methods of elevating our use of the stage as a prop and platform.
Knee pads or yoga mats encouraged.
https://enchantedcatcafe.as.me/Floorwork
6/22/2023 - Be a Fan of Fans  7pm (Encore)
A session on the use of feather fans as both an element of tease and expression. We will also discuss different styles and construction methods, as well as upkeep and storage.
Bring your own fans, if available. Some samples and loaner sets will be available to share.
https://enchantedcatcafe.as.me/Fans
Informal and One-on-One sessions on Burlesque History, Touring, Act Development, Costuming, Producing, and general burlesque/performance questions are always available by appointment and the cost of a beverage at any fine Tea, Coffee or Cocktail establishment in the Washoe Valley Area. Email Scarlett to arrange a meet-up.